Description
Each Graff creation is unique. As a result, size, carat weight and stone qualities can vary slightly from one creation to another.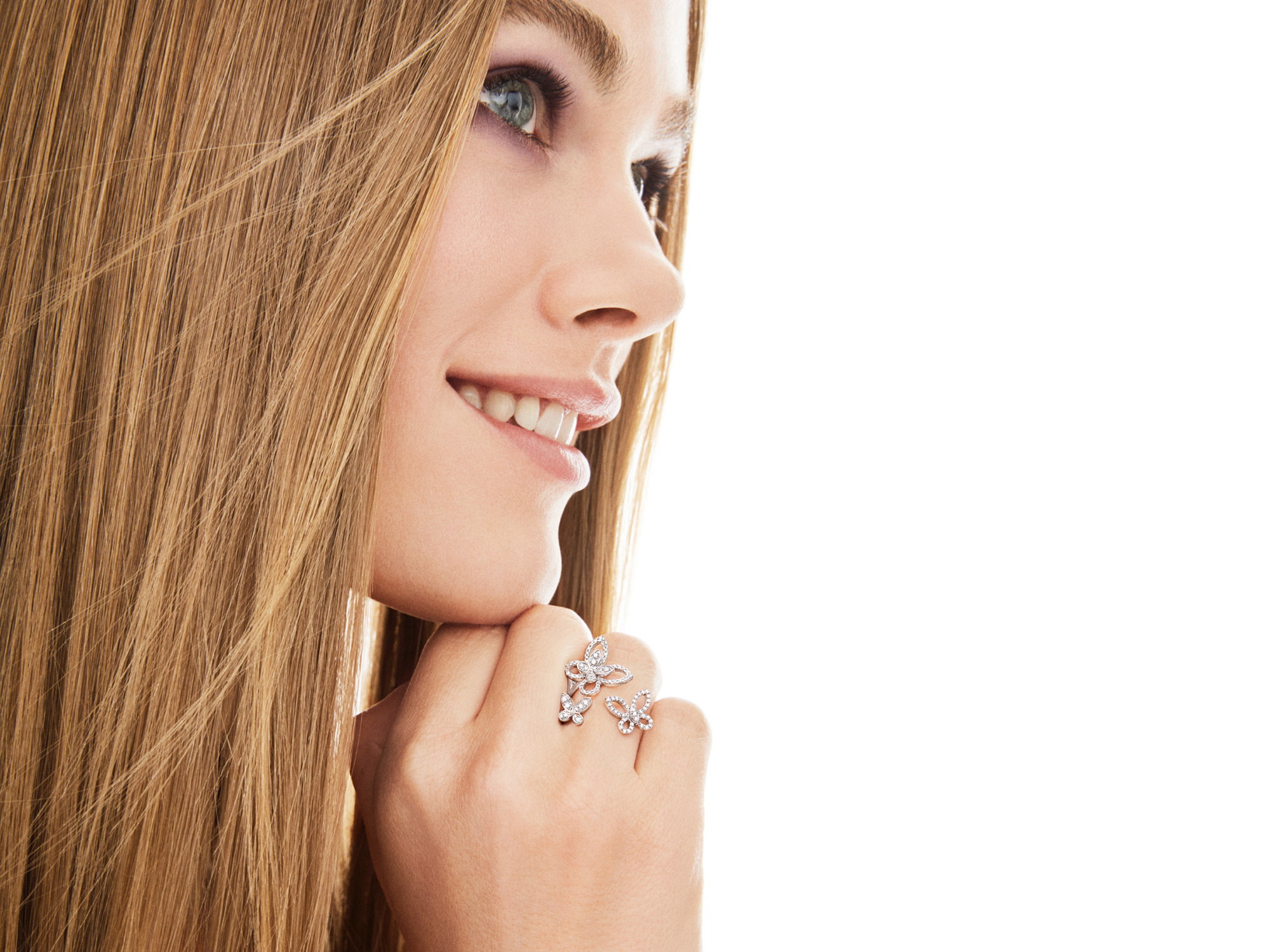 An iconic silhouette
Meticulously crafted to mesmerise, we recreate the extraordinary silhouette of a butterfly in sculptural arrangements of diamonds designed to enchant and enthral.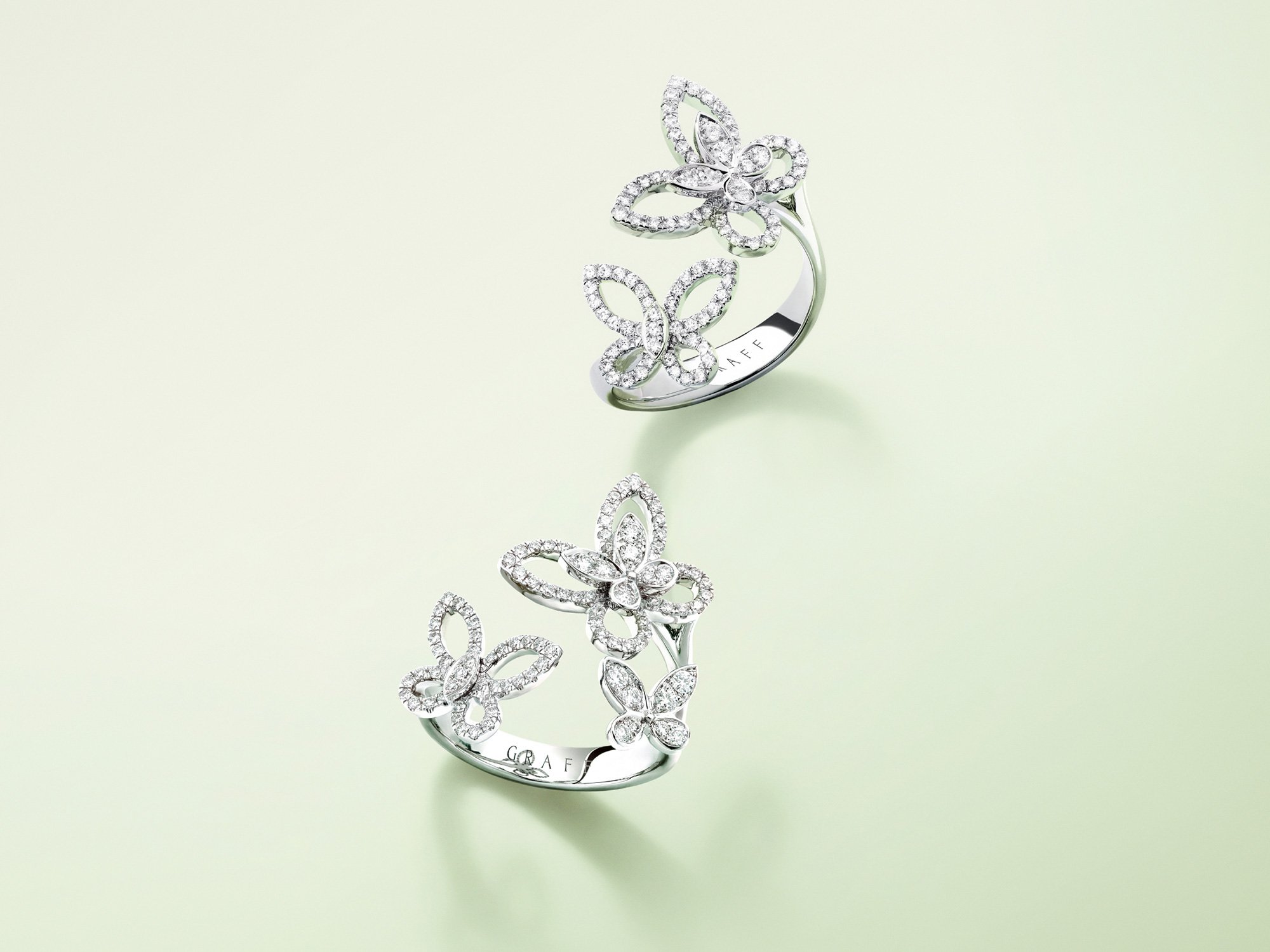 Contemporary classics
Drawn in shimmering diamonds, stylish dual-finger rings feature gossamer-light butterflies that flutter on the finger and appear to float upon the skin
Design details
Shimmering butterflies are joined by even more delicate companions, capturing the eye as they flit delicately along fine gold chains.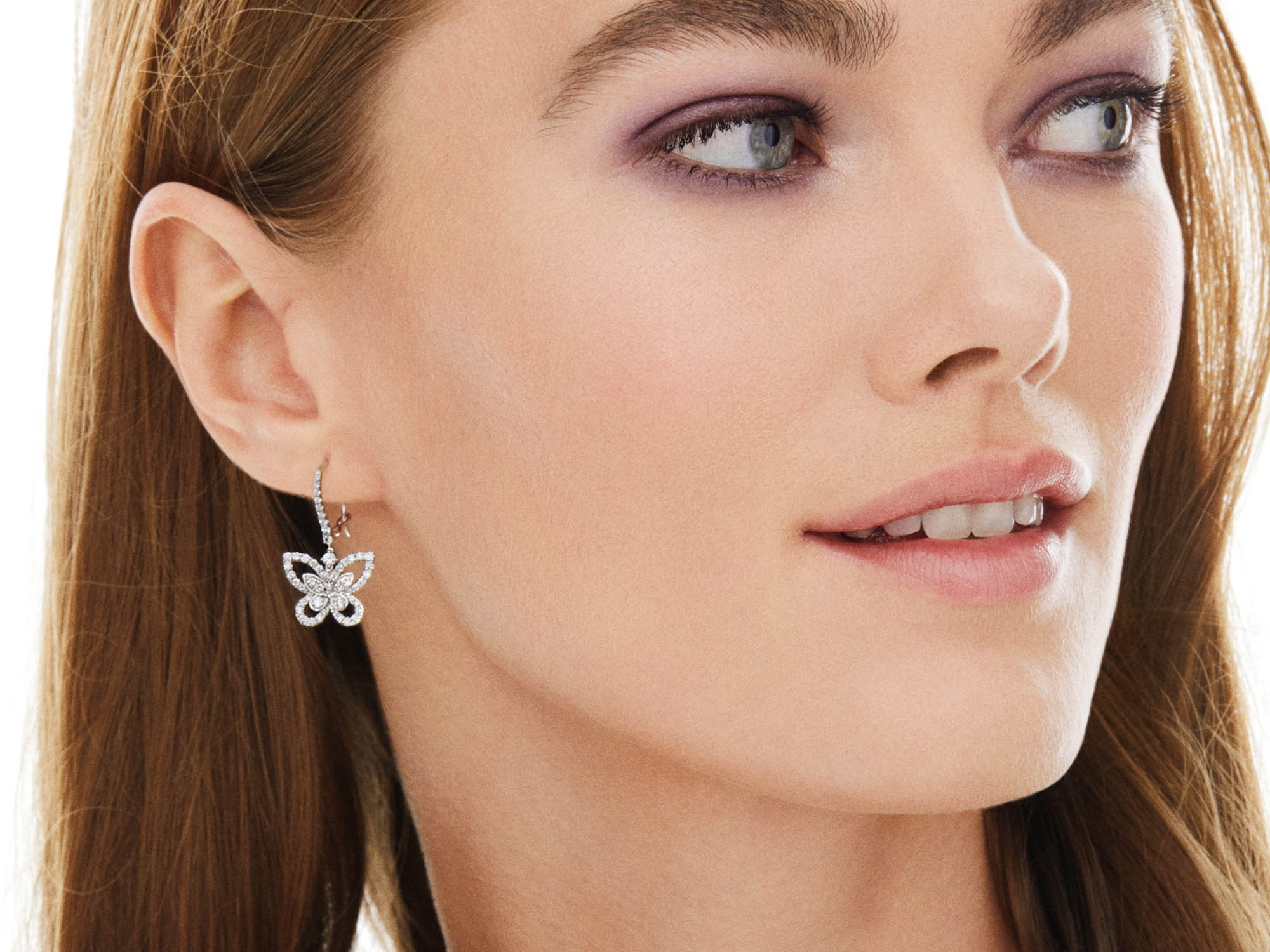 Elegance, every day
A tender depiction of a butterfly with wings outstretched, captured for eternity in delicately feminine jewels designed to bring brilliance to your day or night.